Floppy Candidate is the first official game app from The Washington Post. It's a political parody of the popular game Flappy Bird, and its levels and obstacles are even more addicting. Players choose to play as one of the twelve political candidates and have to navigate through the 8-bit version of challenges they've faced along the campaign trail so far. The more users play, the more coins they obtain and the more secret characters they unlock, including George Washington, Abe Lincoln, Ben Franklin, and some celebrity cameos!

Using Adobe Illustrator, occasionally a tablet, and mostly my mouse, I drew each political character with thin lines, simple shapes, and high contrast. The vector files were created to support multiple formats and needs as the game evolves.

Can't wait to see my heads in action and play for yourself? Download Floppy Candidate for your mobile device today!





Floppy Candidate App Illustrations from Chloe Negron on Vimeo.



Video not loading? Here's a gif of scrolling through the character selection.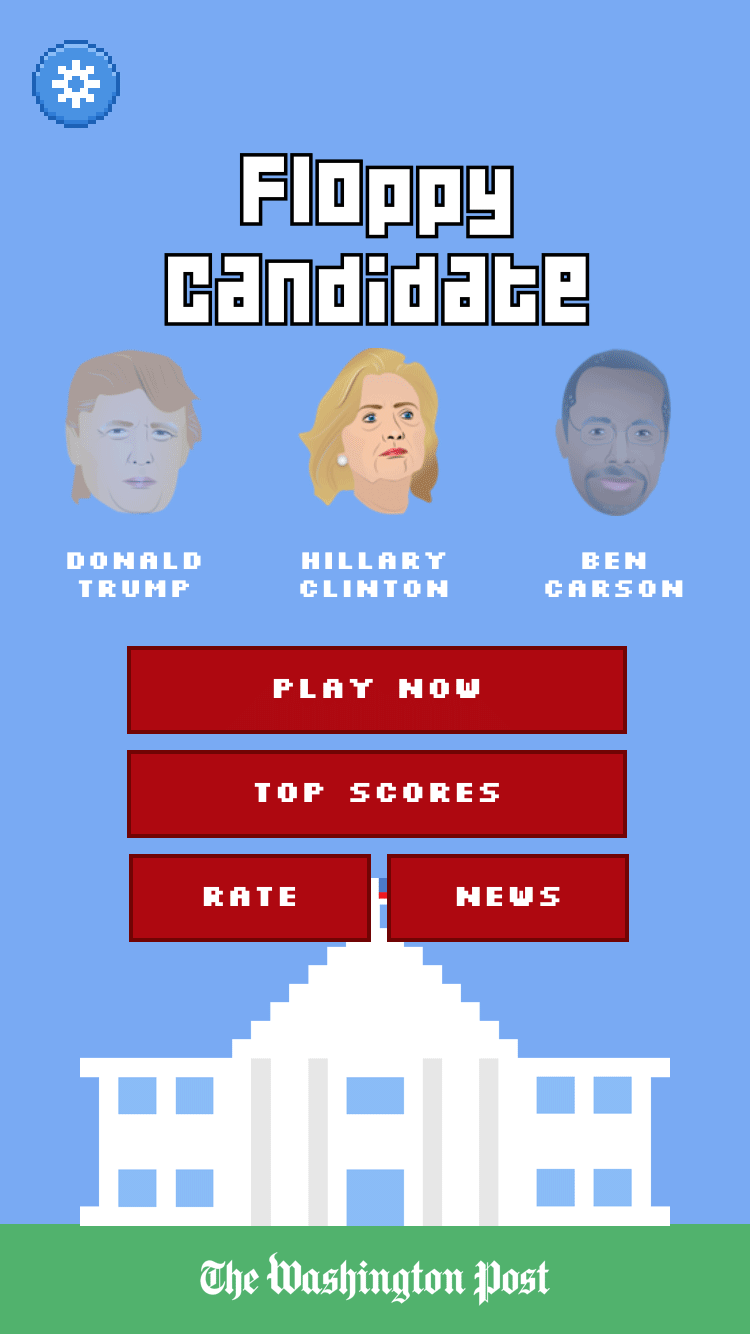 ---
Copyright 2018, Chloe Negron